Business Domains
Infinity is a leading mortgage, insurance and logistics service provider. Some of our specialized domains:
Mortgage, Logistics, Insurance, Healthcare, Call Center Services, Others
Services
End-to-End Onshore and Offshore outsourcing solutions for Mortgage Underwriting, Healthcare, Title Insurance Services, Appraisal/Valuation & Call Center Services (VOE, VOI etc.) to call center services, we leave no stone unturned to deliver your job on time!
Our Support
Onshore and Offshore Solutions
24x7 Support
About Us
Infinity International Processing Services, Inc., is an industry leader providing end-to-end solutions to 140+ global clients in Mortgage, Logistics, Healthcare, Finance & Accounting, Insurance domains. Established in 2003, Infinity has delivery centers in USA and India.
Driven by right-shore delivery model with employees located onshore and offshore to ensure close proximity to clients, Infinity employs 2,000+ employees in 5 global delivery centers. We are an ISO 27001 certified company and now opting for SSAE 16 compliance.
We have revolutionized delivery process with sophisticated and precise work-flow, industry-specific solutions and cutting edge technology. Infinity offers the full range of state-of-the-art, customized turnkey outsourcing solutions to its customers. We recognize the demand for quick turnarounds, impeccable accuracy, flexibility, and solid reporting.
Infinity is an organization that has proven itself in the service sector for the decade. Our organization comprises of a team of experienced and committed professionals, excelling and exceeding customer's expectation of performance standards in delivering quality service. Infinity's core strength lies in providing cost effective service to our clients without compromising on quality, security, customer experience, and TAT.
Culture
Infinity has an open door policy and all employees are encouraged to air out their opinions, provide suggestions and have fun while working. Synergy always brings out the best in people and to this end the employees are encouraged to work together as a team and help each other in bringing out the best in them. We are strong in our belief that our employees are our most important asset. To this end, we offer excellent growth opportunities within the company.
Achievements Associations & Affiliation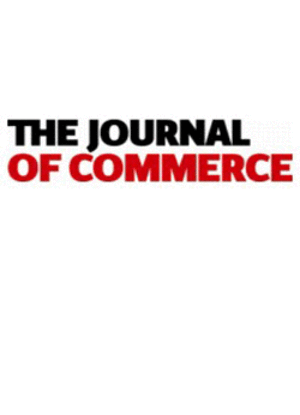 Testimonials
"After considering several options for our growing and increasingly demanding quality control needs, we turned to Infinity to assist us. We have been pleased with their timely and quality driven 24/7 service as well as their consistent communication and follow-up. Infinity's ability to flexibly deal with ever changing client needs allows our firm to shift resources to other areas of focus and future growth.."

-SVP – MD based AMC

"Infinity International has provided exceptional back office and offshore services to our company and title production teams. We continue to be amazed by the quality of work, understanding of our technology, communication and the capacity to handle ongoing fluctuations in volume. Infinity truly offers a great service for the price and hands down offers the communication and support to get it done quickly and efficiently. If you're looking for a solution to keep your departments scalable and also reducing your turn times by days not hours – they can't be beaten."

-Production Manager, NE based Title & Escrow company

"I have worked with several other companies, but your team is the first that so quickly adapted to our requirements and started processing the orders with such accuracy and quality."

-Senior VP, New York based Title Company